| | |
| --- | --- |
| Posted by Luke Reeves on November 30, 2014 at 12:20 AM | |
According to ScienceFiction.com there will be a new comic book series based upon Galaxy Quest once again!! This will be our chance to once again show our support for Galaxy Quest!!
If you take a look at IDW's official site you can see that they have the first comic book cover listed, while a quick internet search will show other covers, both alternate and a sequel (as there will be four in this series)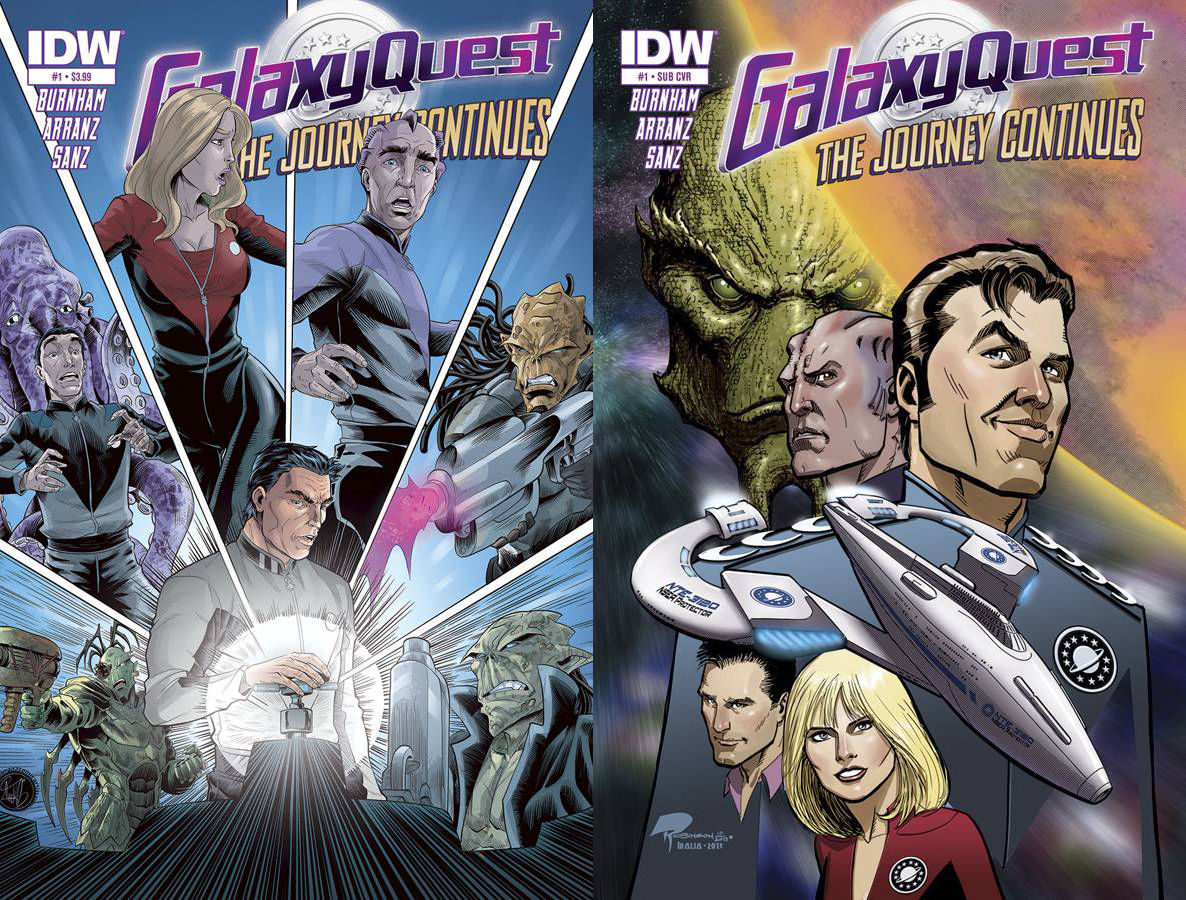 The plot of this story line is supposed to pick up at the end of the 1999 movie Galaxy Quest, and I'm not sure if it will tie in with the 2008-2009 comic book series at this point or not. What we do know is that this will be a comic that will address the 13 second time jump, and any consequences that happened when the omega 13 was activated near the end of the film.
It does appear like an alien race has been affected because of this, and they have- through some currently unknown means- tracked down those responsible for the 13 second time glitch to try and rectify any problems caused.


An online comic shop known as Westfield Comics, shows another cover which goes to the second of the 4 comics expected to be released (Galaxy Quest The Journey Continues #2)



You can find the comic summary at IDW's web site Galaxy Quest The Journey Continues 

Leave me a message below with any questions and we will have our people try and get those answered as quickly as possible!