Indiana is long overdue for a comic convention but have no fear- this weekend March 14-16 the Indianapolis Convention Center will be hosting one! With this being the first comic con in Indy, it's hard to know exactly what is going to happen, But regardless I'm thrilled and excited especially after attending last year's GenCon.
The guests will include Maisie Williams, who played Arya Stark in Game of Thrones on HBO, Caity Lotz, who played in Arrow, Mad Men, and MTV's Death Valley and Evan Peters, who is known for his role in Kick-Ass.
In addition, May 30th-June 1st will be Indianans first PopCon! This will feature everything from Sci-Fi and Fantasy to Cosplay and Comics with movies, music, and more.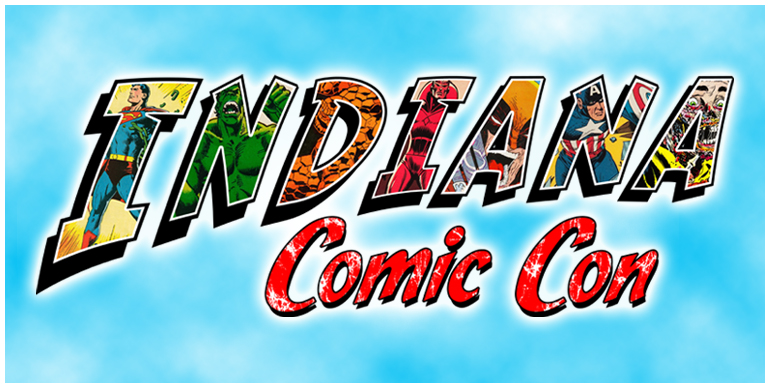 For more information on both of these events, visit the links below!
http://indianacomiccon.com/index.html
The Indiana Comic Con is a comic book convention located in Indianapolis, Indiana. The Indiana Comic Con is Indianapolis' largest, true comic con. As long-time comic book fans, the promoters behind the Tampa Bay Comic Con, Orlando Comic Expo and Nashville Comic Expo, we wanted to bring a similarly-styled comic con to the great state of Indiana! The convention has exhibitors that cater to a wide-spectrum of interests including comic books, magazines, toys, games, Star Wars, Star Trek, anime, manga, cosplay, artwork, sketches and apparel. In addition, a roster of comic industry professionals and comicdom-related celebrities are in attendance for attendees to meet and greet. As admission is kept reasonable for adults and FREE for children, the Indiana Comic Con is a family-friendly convention.



Indy PopCon is a popular culture convention that will be coming to downtown Indianapolis in late May of 2014. Formed by a group of (mostly) Hoosiers with over 50 years of con experience, PopCon was created to give the Midwest a new kind of convention. Many popular conventions are hyper-focused and specific to certain genres. To get the most out of those conventions, you are likely already embedded within those specific cultures.




We're a little bit different. Our goals for Indy PopCon are two-fold:




1. Make a Convention Accessible to All




Rather than specialize in one form of pop culture or another, we are dedicating resources to bringing in all aspects of popular culture. Our hope is that those who attend for one or two of our themes will discover new geeky, nerdy, and interesting hobbies and fun that they otherwise may not have been exposed to.




2. Make a Convention About YOU!




The landscape of popular culture is changing. Previously, one would need to be discovered in order to make a career in comics, art, entertainment, movies, and gaming. But with the success of funding platforms like Kickstarter and self-publishing platforms like YouTube, you are in control. You can choose what you want to publish, and what you like. You have the power to shape our popular culture!




We will invite the trail-blazers of this new pop culture phenomenon. YouTube stars, podcasters, web comic artists, webmasters, and more will be invited to share and grow their craft and also to help guide and train the next generation. Panels and workshops will be made available for those who have a dream and the passion to create, but just need a little guidance. Our hope is that Indy PopCon 2015 will feature new internet superstars who attended PopCon 2014!




Indy PopCon. Bigger. Better. Geekier.




We hope that you will choose to join us for our first PopCon. We won't disappoint you!