| | |
| --- | --- |
| Posted by Luke Reeves on January 25, 2010 at 8:20 PM | comments (71) |
            Well The big day January 20th happened this week, Pegasus Hobbies released the Galaxy Quest props: The NSEA Protector NTE: 3120, and the ION Nebulizer, Vox Communicator set. These model kits are extremely accurate. They are built with the use of original studio models and original production designs. The kits require Paint and assembly. There will soon be preassembled models. Date is unknown.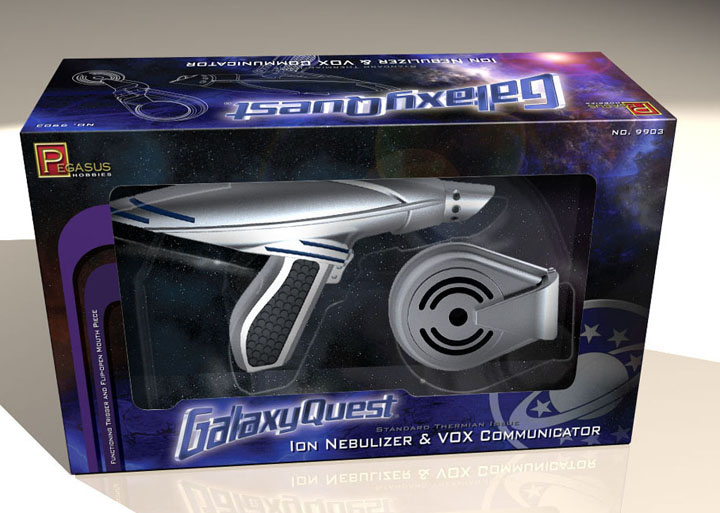 Don't forget earlier last year we received a 5 issue Comic book set, in May they released the deluxe edition DVD, and in November they released the Blu Ray Deluxe Edition, which includes the "Glactopedia" an interface that allows you to be able to see production notes and behind the scenes information!